Special Projects
A Trimaran Folding Arm Trailer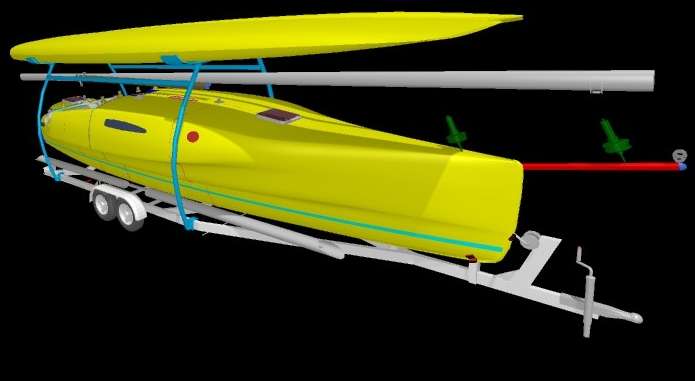 A steel trimaran trailer folding arm design.
This swing arm trailer was Ken Lincoln's idea. I 3D modeled it to see if it would really work. It makes more sense to keep the folding equipment on the trailer and not on the boat. The parts Ken thought of are those in blue. The arms and amas are winched up from the top of the dagger board. It all fits in 8'-6" wide.




All study plans are now available for email delivery at half the price of paper plans!